As we continue to monitor the timing and path of the storms in our state, PCSSD has decided to change to an AMI day today (April 5). We feel this is the safest decision for our students, families and staff. We understand that many families and staff still do not have power or Internet. In these cases, schools will work with them regarding any assignments or other concerns. Thank you and stay safe.

PCSSD continues to monitor the severe weather situation that is expected to move through the state overnight and into the morning. After consulting with local meteorologists as well as neighboring school districts, PCSSD will have plan to delay our start by 2.5 hours tomorrow (Wednesday, April 5). However, as we continue to monitor the storms throughout the night and in the morning, if anything changes PCSSD may adjust our decision to shift to a full AMI day tomorrow. This decision will be made by 7:30 a.m. tomorrow. Thank you, as always, for your patience.
ESS (WillSub) is hiring substitute and support staff to work in PCSSD. They offer flexible scheduling, bi-weekly pay, training opportunities, bonus programs and more. Apply today at
www.ess.com
. We'd love to have you work with us in PCSSD! #pcssdproud #equityandexcellence

PCSSD is closely monitoring the severe weather situation that is expected to enter the state overnight and into the morning. We will have an update this evening as we continue to gather more information about the path of these storms. We appreciate your patience.

PCSSD is setting up 4 donation centers across the district to accept and distribute items to our school families in need. The donation center locations, hours of operation and dates are all listed here:
www.pcssd.org/article/1062898
. #pcssdproud #equityandexcellence
It is National Assistant Principals Week! This week we will be shouting out our amazing assistant principals by feeder. Today we want to give a special thank you to the APs from Sylvan Hills. We are so thankful for your dedication to our students! #pcssdproud #equityandexcellence

PCSSD will be open tomorrow for instruction. Our schools sustained little to no damage across the District, for which we are quite thankful. While the schools were spared, hundreds of homes and businesses were not. We understand that many of our students' families and our staff suffered significant damage to their homes. We want to help in any way possible. If you sustained damage, please fill out this form so that we can provide ways and resources to help. FORM:
https://bit.ly/PCSSD_tornadohelp
Superintendent Dr. Charles McNulty has a brief message for our families and staff sharing reaction from Friday's events and the plan for school tomorrow. Attendance will not be taken and students who are absent will be excused. Please take two minutes to watch his video:
https://youtu.be/mrc1kPaI_yU

Thank you again for your patience and cooperation on Friday. We will be in session tomorrow. As of right now, all schools except Oakbrooke Elementary have regained power. Oakbrooke families will receive a follow up message later this afternoon. We will send additional information on how to help in the recovery process shortly. Thank you again.
April is National Autism Awareness Month and today is World Autism Awareness Day. We celebrate the unique gifts of people with autism and promote our support to stand together to make a world of difference for people on the spectrum. #pcssdproud #equityandexcellence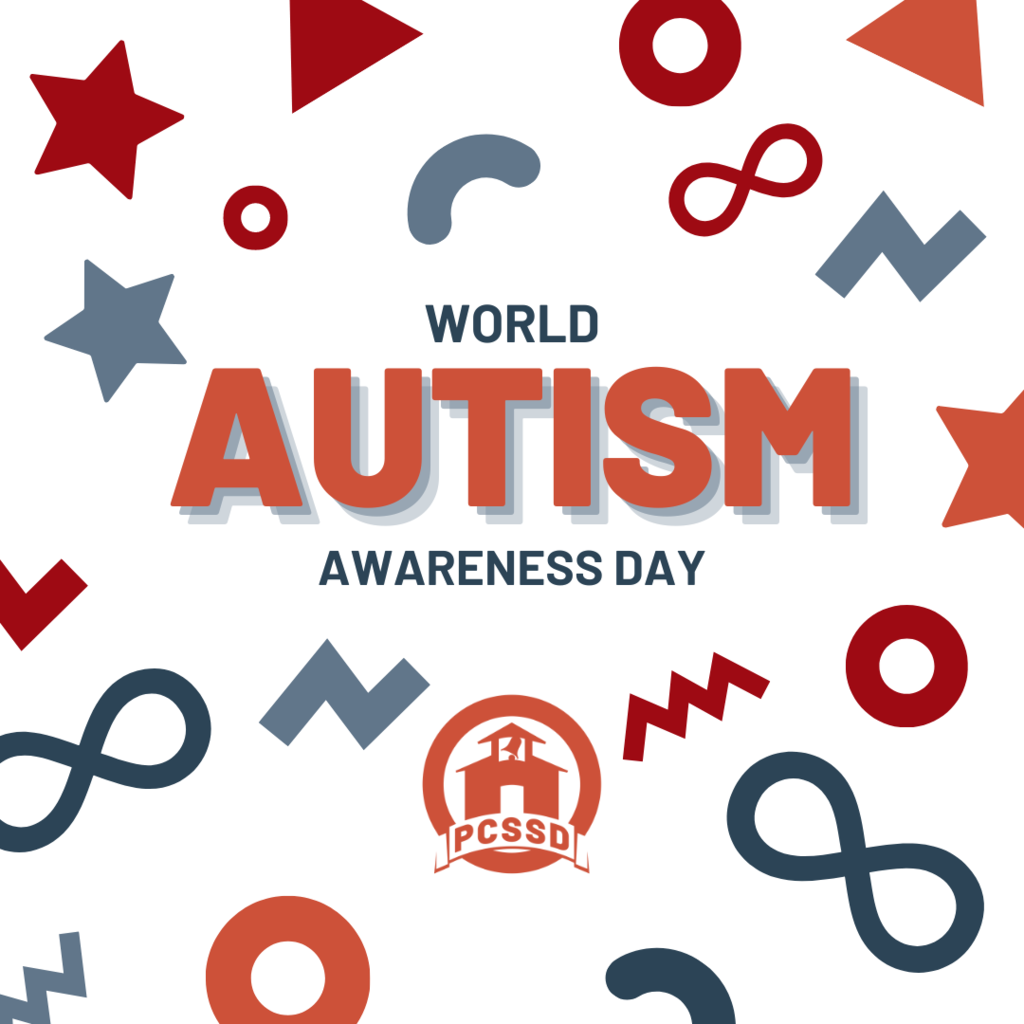 Dung Ha, senior application developer, was awarded the Q3 Inspiration in Education award at Monday's board meeting. Dung has worked with the IT department for 29 years. Congrats! Read more about his service to PCSSD:
www.pcssd.org/article/1056122
#pcssdproud #equityandexcellence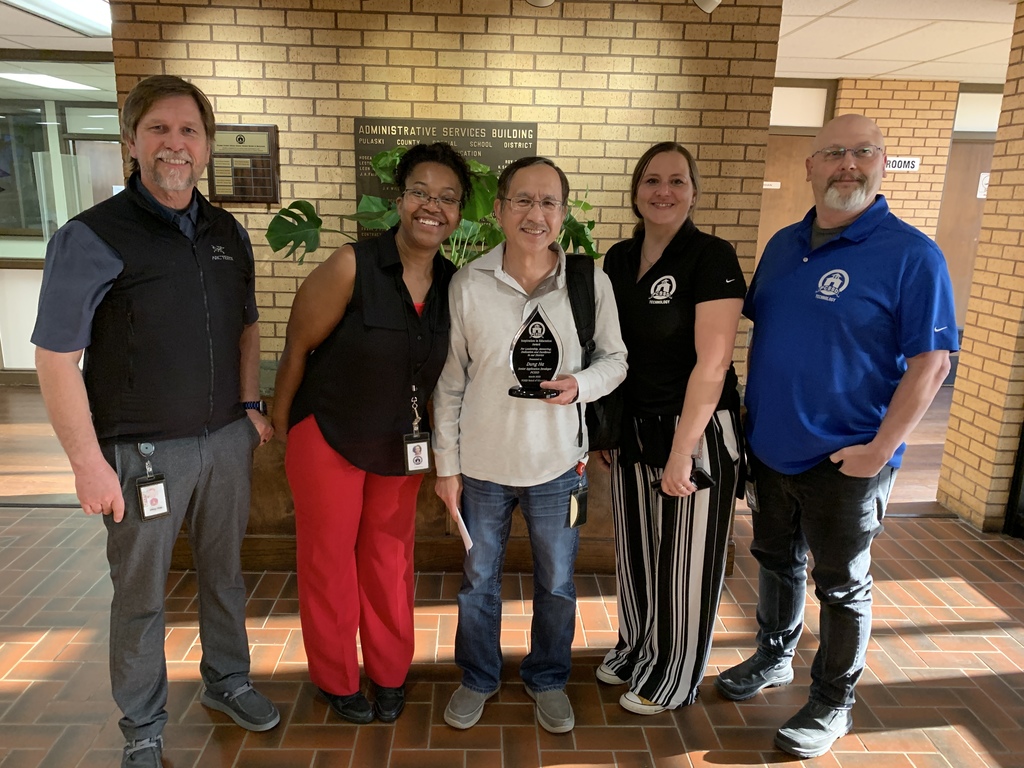 March was Youth Art Month. In March we celebrated the visual arts throughout PCSSD and the vital role it plays in education. #pcssdproud #equityandexcellence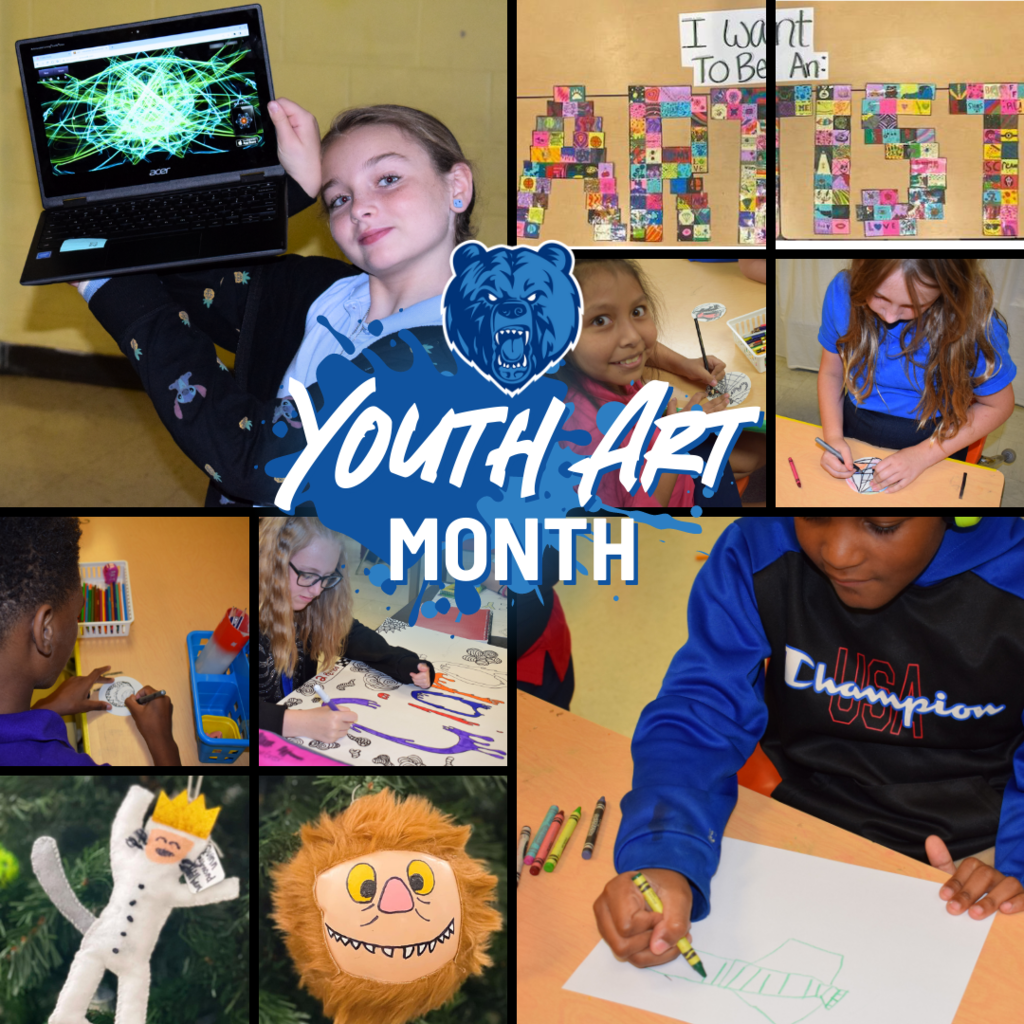 PCSSD has been in conversation with local meteorologists regarding the anticipated severe weather. Based on the timing, we will NOT dismiss early from school. We feel it is safest to keep students and staff inside the building as the storms push through. This may delay dismissal, but we value safety first. Parents may check students out early. However, if sirens are going off no students will be checked out. We appreciate you working with us to put safety first at all times.
Women's History Month: we're celebrating female leaders in PCSSD and their role models. Alternative Learning Program Facilitator, Tammy Bray, says her mom, Faye Moore, sacrificed everything to ensure her children could have what they needed. #pcssdproud #equityandexcellence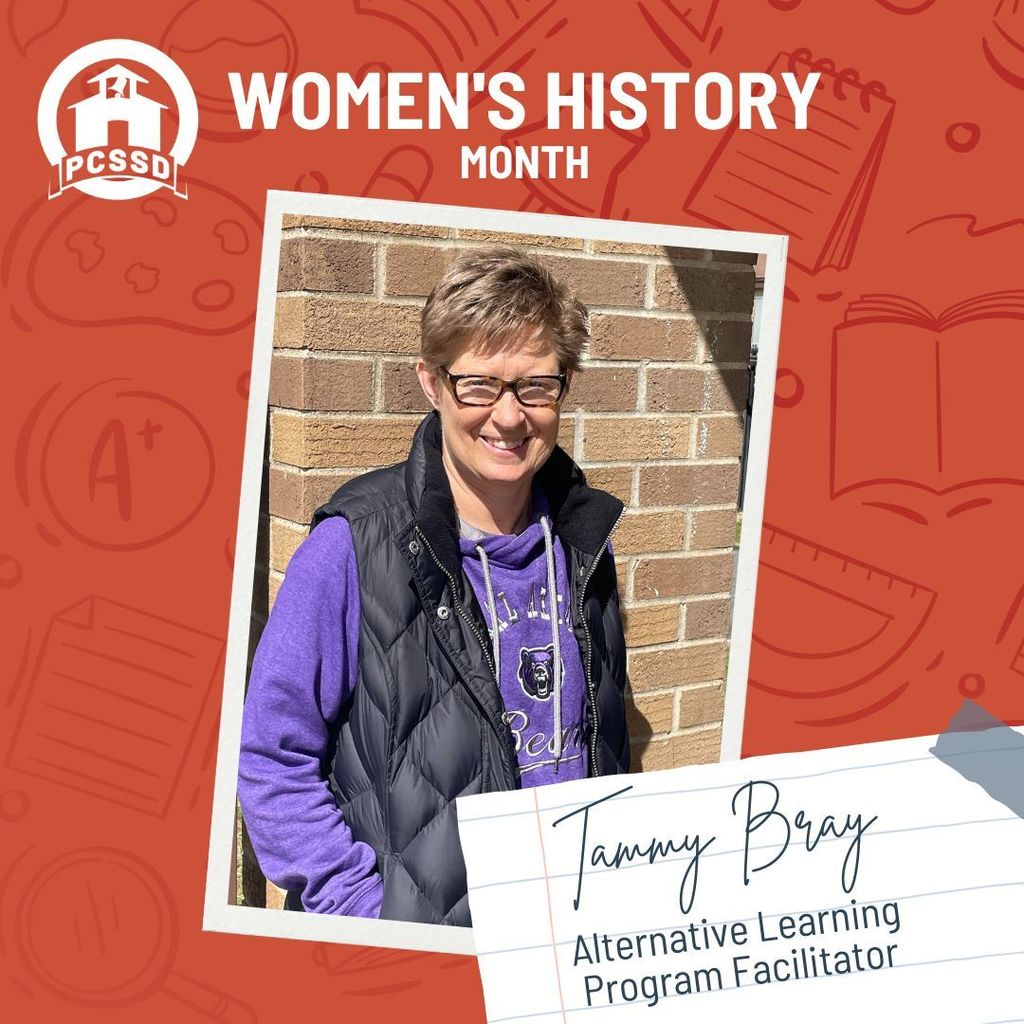 Women's History Month: we're celebrating female leaders in PCSSD and their role models. WILLIAM JEFFERSON CLINTON ELEMENTARY Principal, Felecia Hamilton, says Anna from the Bible was gracious, gave to others, and invited others to live with hope. #pcssdproud #equityandexcellence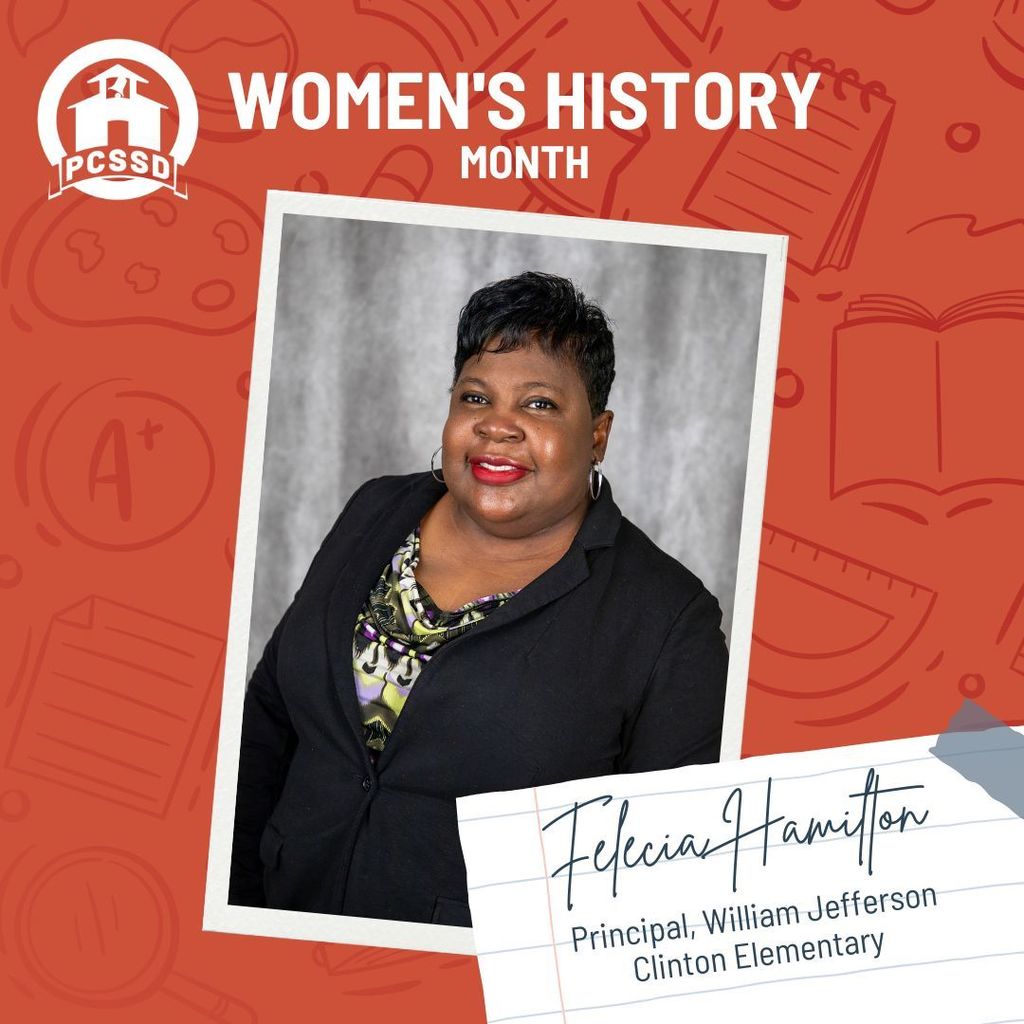 Help teachers #FillEveryShelf in their classroom library. On March 30, all donations made to @DonorsChoose book projects will be doubled, while funds last! Search for teacher projects in PCSSD:
www.donorschoose.org/donors/search.html
. #pcssdproud #equityandexcellence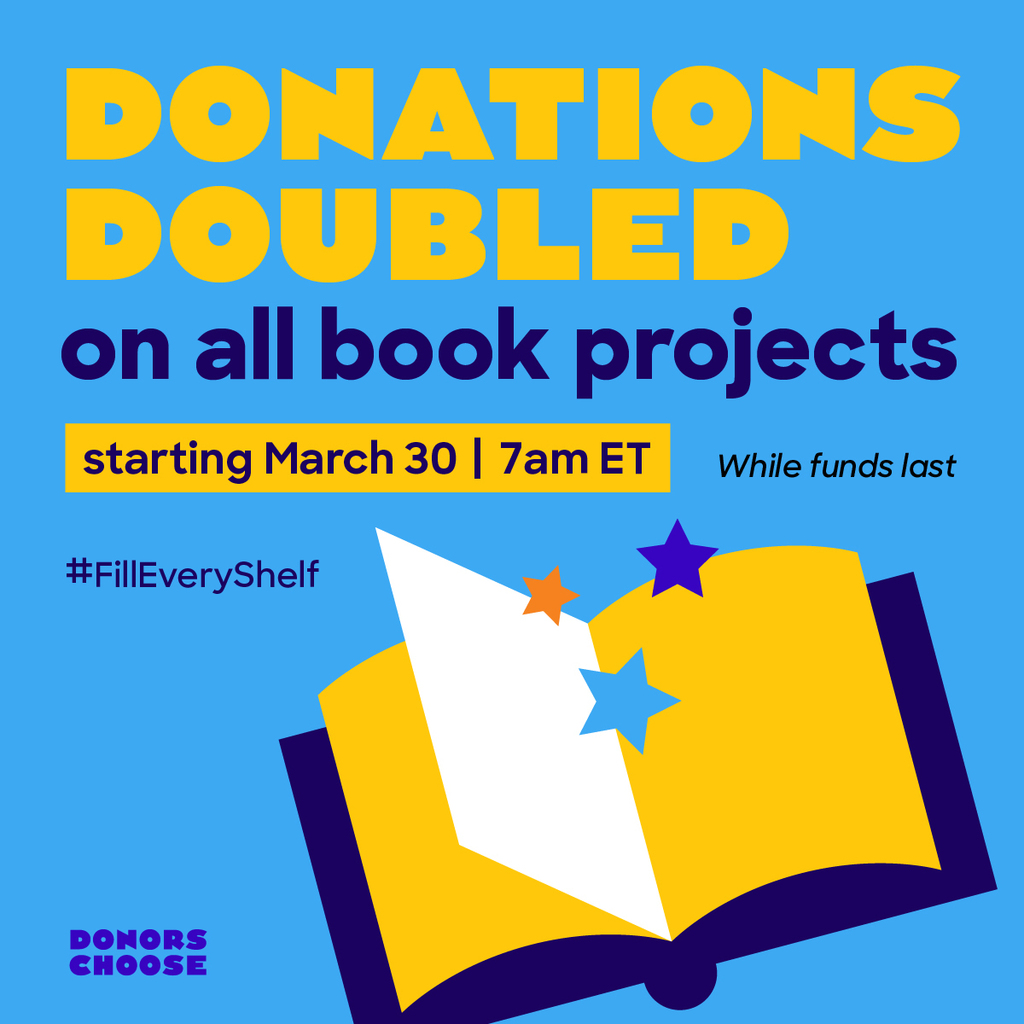 PCSSD schools boast a number of unique extracurricular activities and clubs. OAKBROOKE ELEMENTARY has an Honor Choir for 4th and 5th graders to develop singing and social skills and go on field trips to share their songs. #pcssdproud #equityandexcellence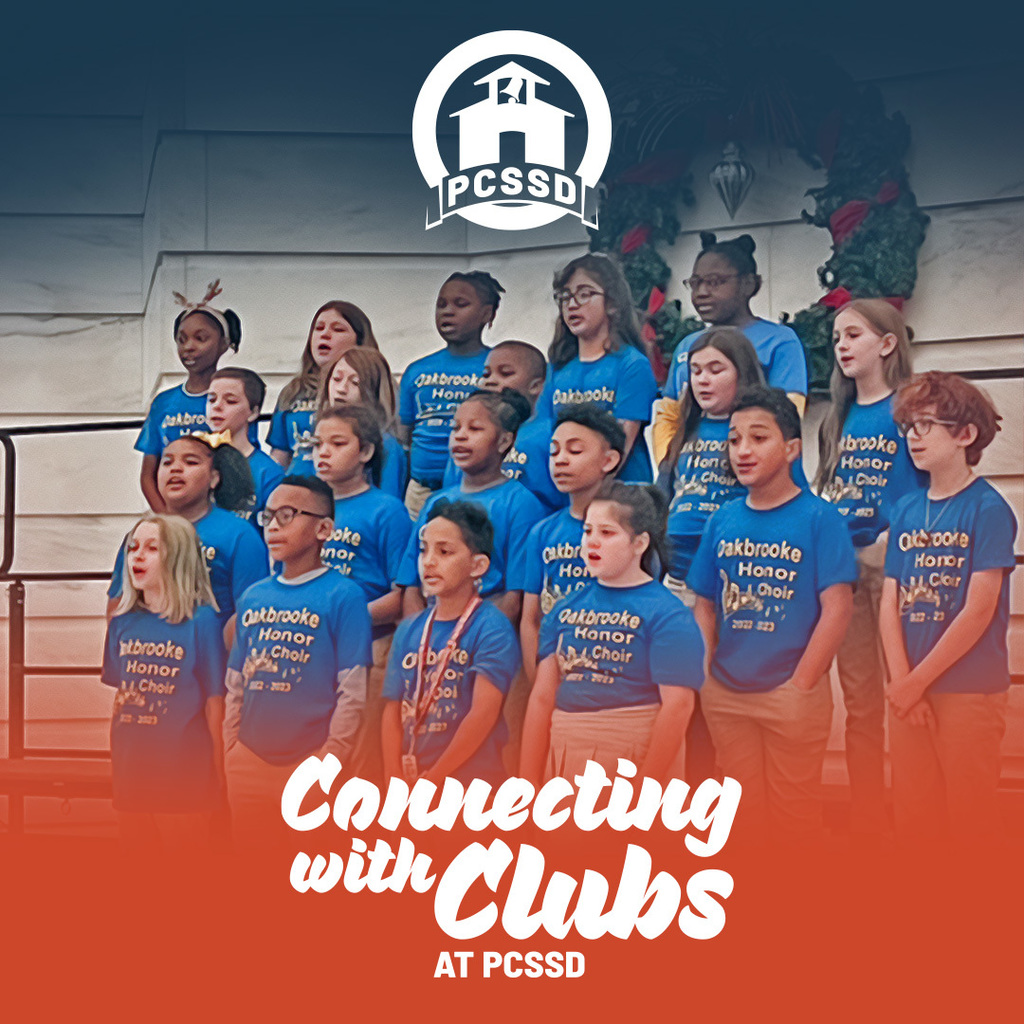 Women's History Month: we're celebrating female leaders in PCSSD and their role models. OAK GROVE ELEMENTARY Principal, Pamela McCurry, says her mom, LuCille Dickinson, taught her how to be strong, caring, and sentimental. #pcssdproud #equityandexcellence
March is Greek-American Heritage Month. During this month we celebrate and honor the contributions that Greek-Americans have made to our society. #pcssdproud #equityandexcellence

Women's History Month: we're celebrating female leaders in PCSSD and their role models. Robinson Middle principal, Zondria Campbell, says her grandmother, Ruth Baker, taught her the importance of perseverance and having a strong work ethic. #pcssdproud #equityandexcellence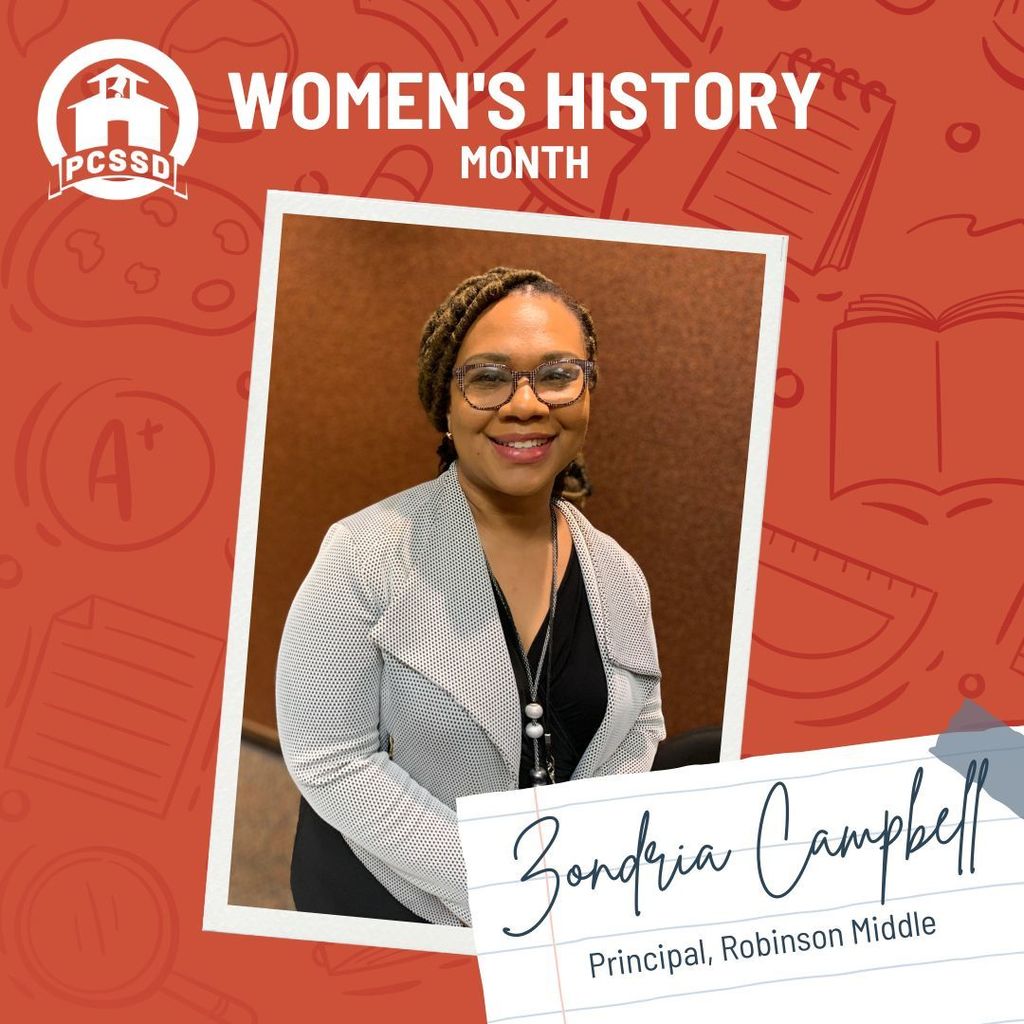 Women's History Month: we're celebrating female leaders in PCSSD and their role models. Elementary ALE Principal, Mary Carpenter, says her mom exhibits grace and mercy in life and always shows compassion and love towards others. #pcssdproud #equityandexcellence